The #1 Rheumatologist Dr. Patel Recommended Happy Hands™ - Wrist & Thumb Magnetic Gloves
THIS WILL GIVE YOUR THUMB AND WRIST THE RELIEF THEY DESERVE! 
Say goodbye to shooting pain, numbness & hand tingling caused by arthritis, fibromyalgia, and carpal tunnel syndrome. Our Therapy Gloves with magnetic therapy are designed to protect the wrist & thumb.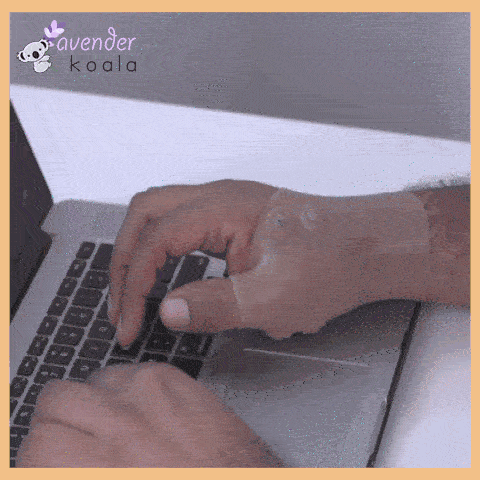 WORRIED ABOUT CARPAL TUNNEL DUE TO EXCESSIVE USE OF MOBILE AND OTHER HAND ACTIVITIES? 
Your wrist is made up of many small joints, and inflammation in these areas can be a sign of arthritis.
This wrist and thumb brace supports the joint at the base of the thumb as well as the saddle joint between the thumb and the index finger, helping relieve pain from wrist sprains, carpal tunnel, and arthritis. Ease carpal tunnel syndrome with this Magnetic Wrist and Thumb Support!
HOW IT WORKS 
This wrist and thumb brace
stimulates the reflexology points
on your hand. It
massages tension points
to relieve aches and pain from wrist sprains, carpal tunnel, and arthritis.
With
 enhanced circulation
after a magnetic reflexology treatment, it
helps to promote your metabolism
in order to
 relax joints and regulate the nervous system.
BENEFITS
MEDICAL GRADE GEL MATERIAL

 - Made of soft medical grade material that is very

 light and comfortable, non-toxic, waterproof, and odorless.

MAGNETIC THERAPY - With

 

built-in magnets, protects the sore points 

of the thumb. Enjoy soothing relief from muscle and joint pain with these support gloves. Designed to be a very tight fit, they are ideal for people who suffer from arthritis, rheumatism, or general hand pain.
ALL-DAY COMFORT - It's

 

thin & lightweight

, so you can continue to do your everyday activities! You can wear them while washing hands, texting, and even while sleeping.

ONE SIZE FITS ALL

 - Its

 

durable & stretchable gel material 

ideally fits everyone, both men or women. Fits wrist circumference size from 5.9" to 7" / 15 to 18 cm.
EASY TO CLEAN AND RECYCLING - Just

 wash them with mild soap, rinse thoroughly with water and air dry

 

them, and they will be as good as new. It can be recycled. 
SPECIFICATIONS:
Material: 

Silicone

Size: 

13.6cm x 7.0cm
PACKAGE INCLUDES:
1 x Happy Hands™ - Wrist & Thumb Magnetic Gloves
✅ 100% Satisfaction Guarantee - Easy Refunds
Our guarantee:
We work hard to offer you the best, most popular, and highest quality products available on the market space. We back it up with a risk-free 90-day, 100% MONEY BACK GUARANTEE. We send every order with tracking numbers and keep you up to date with the latest tracking information while your order is on its way to you.
Our shopping cart is SSL-protected.
We love talking to our customers! So if you have any questions, please contact us via email customer.care@klayoo.com. We answer all inquiries within 48 hours.